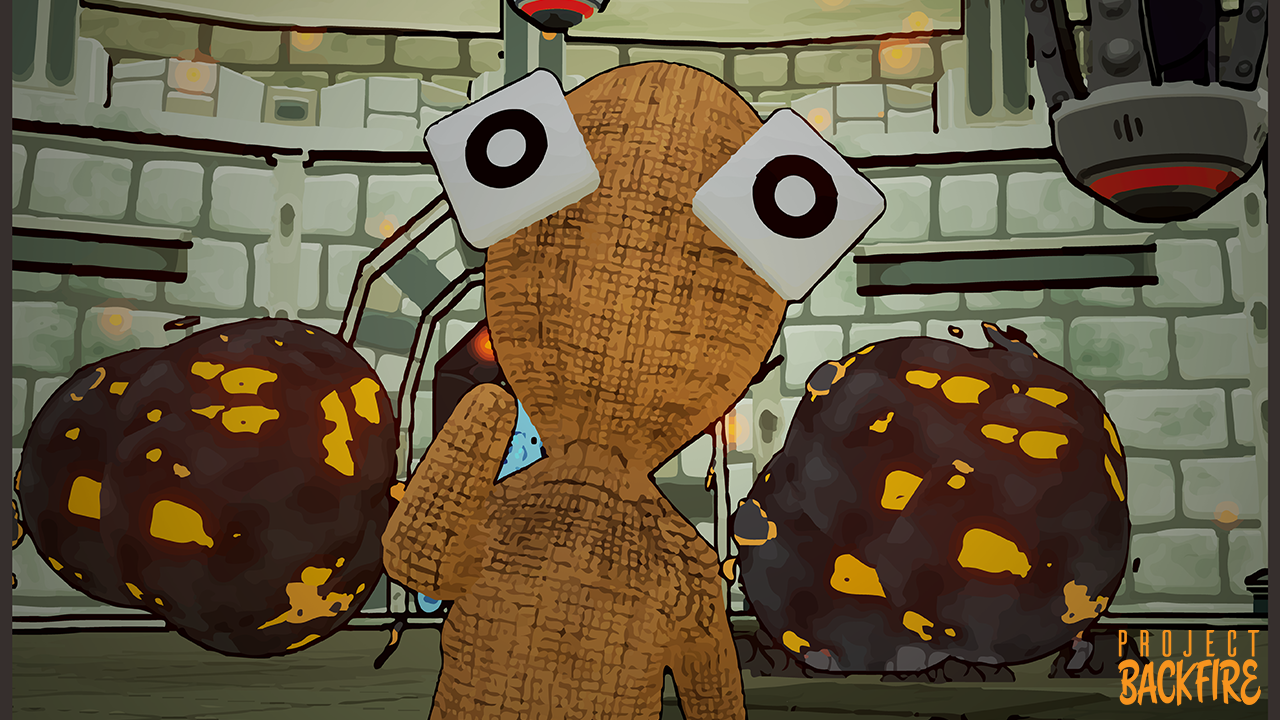 Project Backfire
What Is Project Backfire?
PROJECT BACKFIRE is a action game in an isometric perspective where a player controls a creature who navigates through the world dodging explosives, hazards, and interacting with objects.
Project Backfire was developed by Team ZFighting for UCF's Summer 2017 Game Workshop Class.
---
Features:
Gameplay in primarily a top-down isometric view.
Camera will follow player as it moves around the level.
One fully animated player.
Two environments the player survives in.
Player Force Push and Blink abilities.
Pick-Ups for usable powers.
Pseudo-random explosive spawner, for different experiences each playthrough.
Fast action One versus One Multiplayer
Full support for controller, keyboard & mouse on Windows and OSX.
Simple directional movement, with a minimal control scheme for intuitive play.
---
How Do I Play?
WASD to move your character
Spacebar/left shift to Blink
J to Force Push
K to use a Pick-Up
P to Pause
Esc to close game
---
What Can I Play This On?
Project Backfire was built to run on the following platforms:
---
The Team
Ben Taylor
Producer
Anthony DiDonna
Technical Lead
Jimmy Dalmon
Creative Director
Tyler Ridgeway
Art Lead
Zachary Millette
Senior Programmer
Zeke Duncan
Senior Artist, Environmental Artist
Martin Jerez
Sound Designer
Jarrod Swartz
Programmer, UI